we quickly approach Winter Solstice~~~
every year we enter this time of greatest darkness, actually tis kinda forced on us with the shifting of the seasons, as the days grow shorter, & the night lengthens.....& yet this is a blessing a time to tuck in, slow down, re-evaluate our self, our path, our lives....
here in the PNW & the Northern hemisphere,
we have an opportunity to go into our own inner darkness & search for the Light of the new life we truly desire to birth in the coming New Year.
& really how cool is it.... the new moon falls a couple days before (the 29th) new years day!!! talk about perfect timing for planting all those new seeds & inspiration for creating NEW!! the new of our choosing!!! & we're the collective to create the new together wow!! mighty powerfull!!!
At Winter Solstice/ Yule/Christmas, we celebrate the rebirth of the Christed Light--a promise of Light returning & Life reviving ~ re~Newal !!!
We energetically. symbolically & emotionally participate in this yearly cosmic event (even if we may no realize it), so consciously choose to take this journey of discovery & bring your gifts to your own divine inner Child of Light.
brightest blessings, earthdeva/molly




Solstice/Yule Prayer Song




From this calm place with~in my center...




Oh Our Blessed Mother Earth




we offer a song to you...




For we are each earth




I have touched the wisdom of the earth in winter




regeneration flows from the holy earth to me




I sing a song of praise




I am earth, earth I am & to the Earth I belong




Mother Earth




nurture me to grow as you require me to.




Mother Earth




show me with clarity what I am here to do




as I am ever growing, as I am in constant change




on this darkest day




on this longest of nights




I am growing, I am changing




in my own darkest of places




amidst my own shadows




I am growing, I am changing




on this darkest day




on this longest of nights




I am growing, I am changing




in my darkest places




to channel the life giving earth force




for the goodness .of all beings




in the midst of the darkness in the midst of the longest of nights




the light is ever with~in me




& assists the suns returns




& I give thanks for all the gifts of the Earth Mother




Blessed Be!
Powered by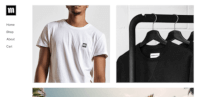 Create your own unique website with customizable templates.